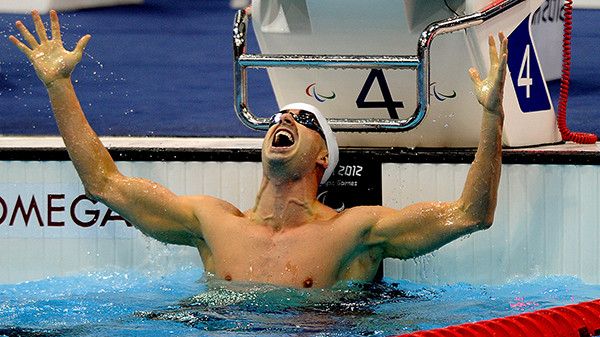 EXTRA INFO
The International Paralympic Committee (IPC) has chosen Larry Wong, a daily newspaper photographer for the Edmonton Journal, as the recipient of the 2013 IPC Paralympic Media Award for Photography. The award, given out every two years, honours members of the international media who showcased extraordinary coverage of a Paralympic Games. Wong covered the London 2012 Paralympic Games for the Postmedia newspaper chain in Canada. He was in Athens, Greece to accept the award at the IPC General Assembly on November 23, 2013. This is the first time that a Canadian has won this award for photography. Wong's photography from the London 2012 Paralympic Games was also recognized earlier this year when the Global Photo Awards, an international photography competition, named him the Global Photographer of the Year and also the Sports Photographer of the Year. As well, his photography from the Paralympic Games was part of a portfolio that garnered a national nomination for the Canadian Association of Journalists Photojournalism Award.
http://www.newswire.ca/en/story/1267075/canadian-photographer-receives-international-media-award-for-london-2012-paralympic-games-photo
http://www.thereminder.ca/news/local-news/not-everyone-can-make-a-photograph-city-native-among-nation-s-top-photojournalists-1.1539618
ALL IMAGES ON THIS WEBSITE ARE COPYRIGHTED. UNAUTHORIZED DISTRIBUTION, TRANSMISSION OR REPUBLICATION IS PROHIBITED. ALL RIGHTS RESERVED.